FIXED DETACHABLE PROSTHESIS WITH IMMEDIATE LOADING of MANDIBULAR IMPLANTS
"TEETH-IN-A-DAY"
Classic Treatment Without Extraction(s)
Older techniques associated with dental implants would often require many months or longer to complete treatment. Dr. EDward M. Amet is a suburban Overland Park, Kansas, prosthodontist and Diplomate of the American Board of Prosthodontics and Diplomate of the American Board of Oral Implantology/Implant Dentistry. Our prosthodontist has been placing implants since 1974 and has developed and perfected many techniques that enables patients to literally have "teeth-in-a-day"!
The concept of "teeth-in-a-day," refers to the replacement of natural and prosthetic teeth with dental implants that are placed so patients not only get their new teeth the same day, they will have more natural-looking teeth and gum tissue because of the shortened treatment time. Replacing the tooth or teeth immediately has many advantages over extended implant times. For instance, delayed placement of a tooth or teeth allows the surrounding gums and bone tissues to shrink. Later, when the dentist attempts to place an implant to replace the missing tooth or teeth, the gums may have receded as to create an unnatural-looking gum line or there may be inadequate bone remaining. Other advantages of this cutting-edge technology include: dramatic reduction in treatment time and the number of appointments, immediate full function of the new tooth or teeth, a very natural look and much less discomfort. Many of Dr. Amet's patients have reported almost no pain after the procedure.
Typically, dental implants are allowed to heal from 12 weeks to six or more months before they are used to support new teeth. The "teeth-in-a-day" concept can usually be used to replace a single tooth, several teeth or a full arch of teeth, upper or lower, with remarkable comfort, predictability and aesthetics. Other procedures, like extractions, can be accomplished at the same time. As Dr. Amet reports, it is possible to walk into the "Center" missing one tooth or a whole mouthful of teeth and leave with a completely new set that are firmly anchored, unlike with complete dentures or removable temporaries.
"While extractions with implant replacement and prosthetic replacement may seem like extensive treatment for a patient to go through in one day, most patients respond very favorably with little discomfort, swelling or disruption in their daily schedules," says Dr. Amet. He has performed this procedure on patients ranging in ages from their teens to their 90s with similar success. Patients who have undergone the procedure rarely take more than over-the-counter pain medication for a few days afterward. Also, they report a dramatic improvement in aesthetics, chewing ability, security and overall dental comfort as compared to failing teeth or loose, irritating dentures.
"Anyone who is missing one or more of their teeth due to injury, disease or decay may be a candidate for dental implants," says Dr. Amet. If one, a few or all teeth are missing, dental implants are the best option. Occasionally, older patients express concern that their age may prevent them from the benefits that dental implants offer. However, health is more of a determining factor than age. If you're healthy enough to have a tooth extracted, you're probably healthy enough to receive dental implants.
Please contact Reconstructive and Implant Dental Center at 913-534-8801 today to set up a visit and learn more!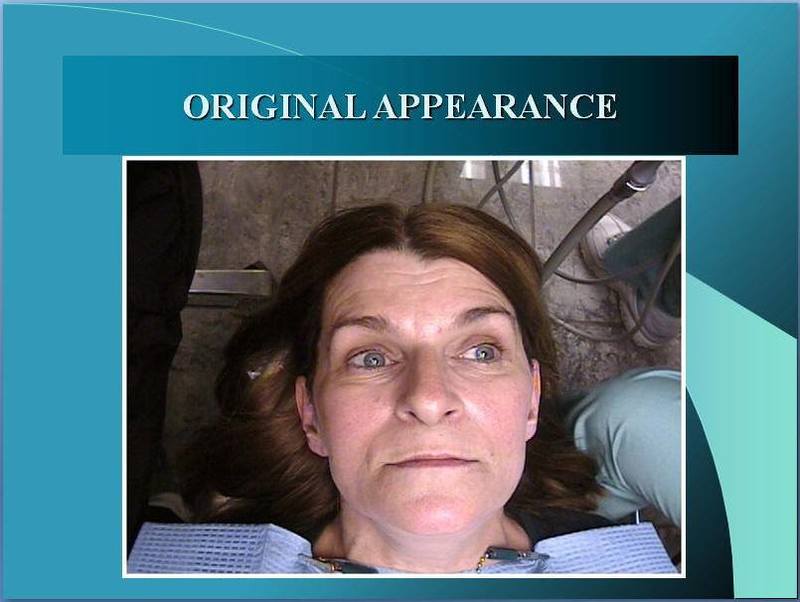 Patient Desires Improvement in Function of the Lower Loose Denture and Change in "Facial Aesthetics"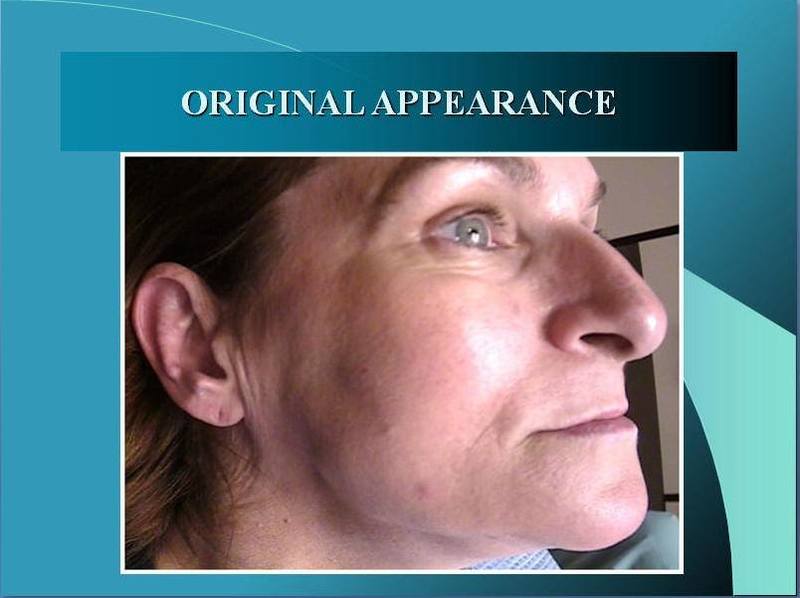 Patient Desires Improvement in Function of the Lower Loose Denture and Change in "Facial Aesthetics"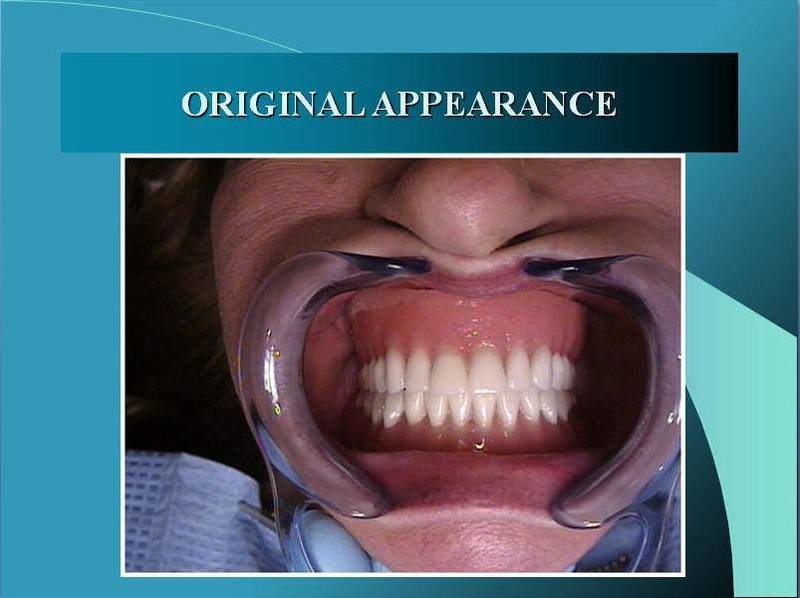 Patient Desires Improvement in Function of the Lower Loose Denture and Change in "Facial Aesthetics"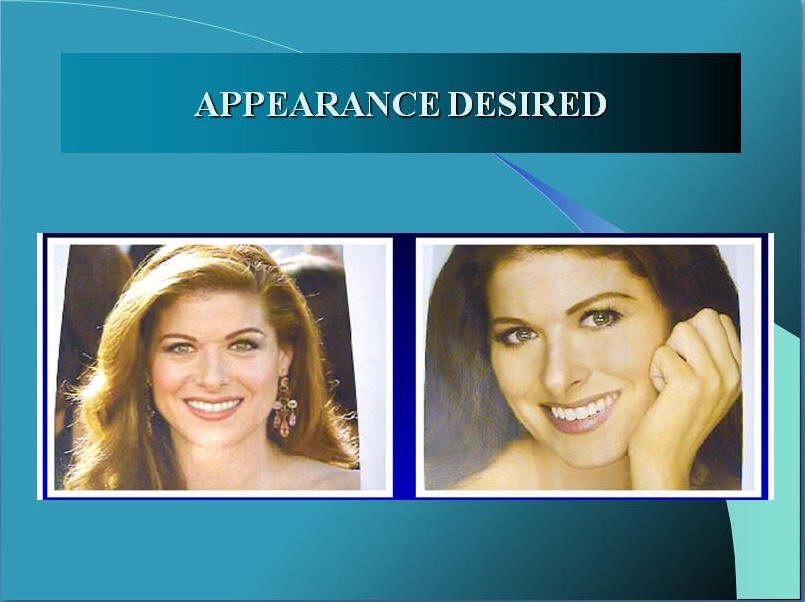 Patient Desired Improvement in "Facial Aesthetics"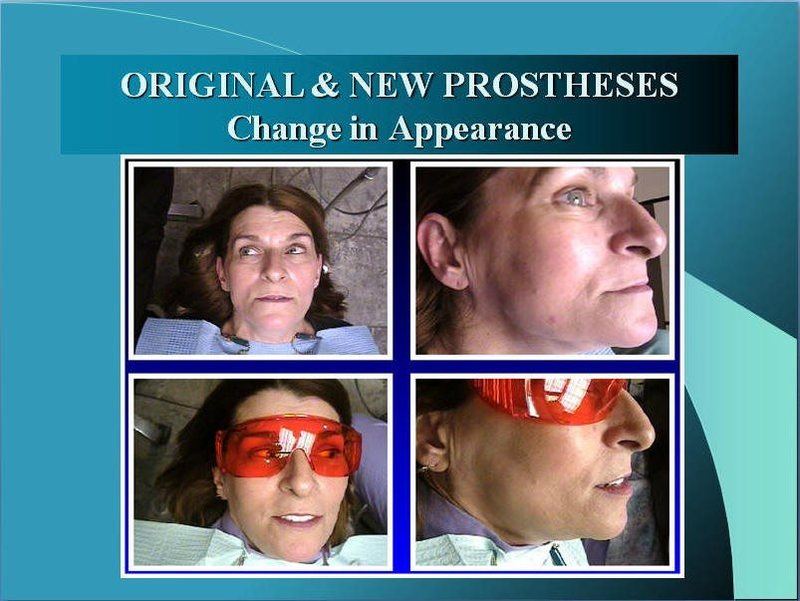 Change in "Facial Aesthetics"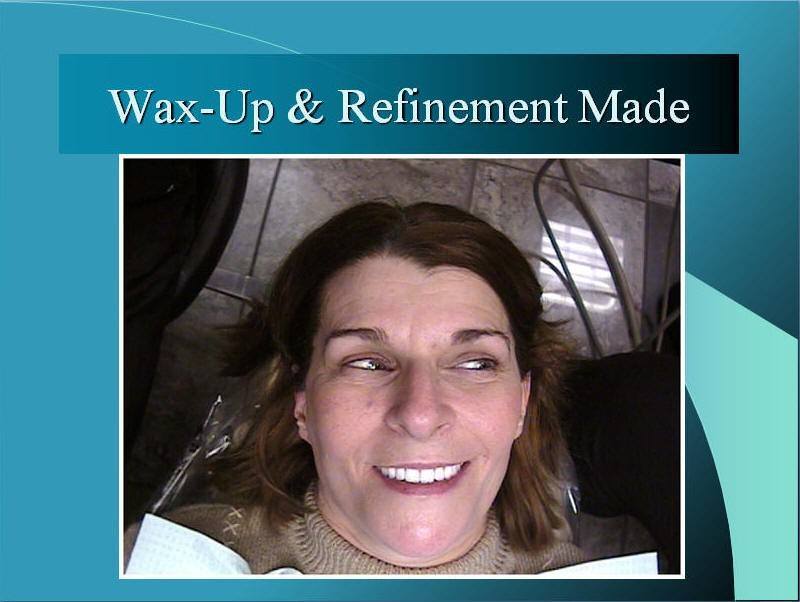 Change in "Facial Aesthetics"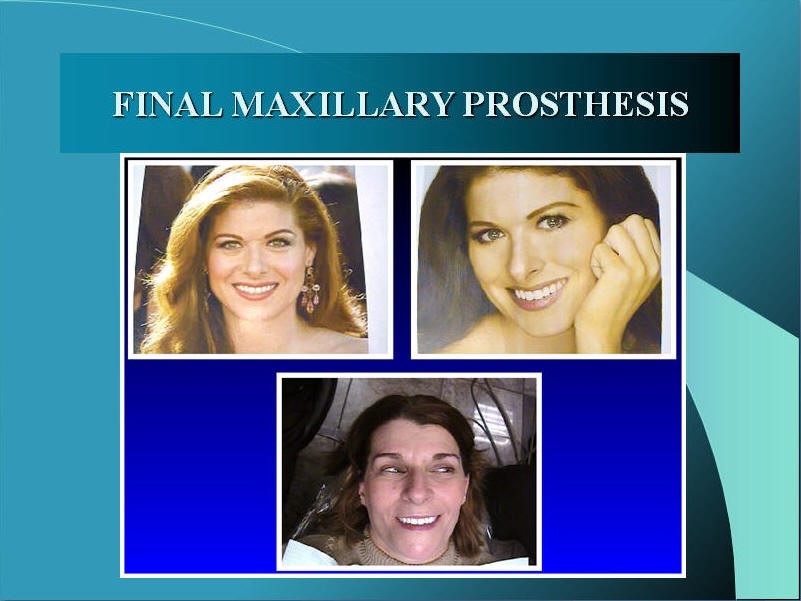 Change in "Facial Aesthetics"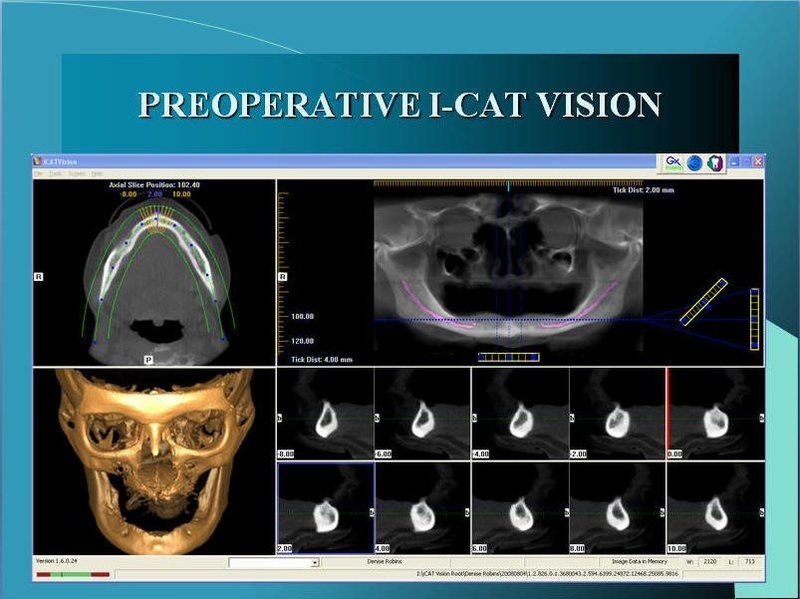 3-D CBCT Scan Needed for Diagnosis and Implant Placement Planning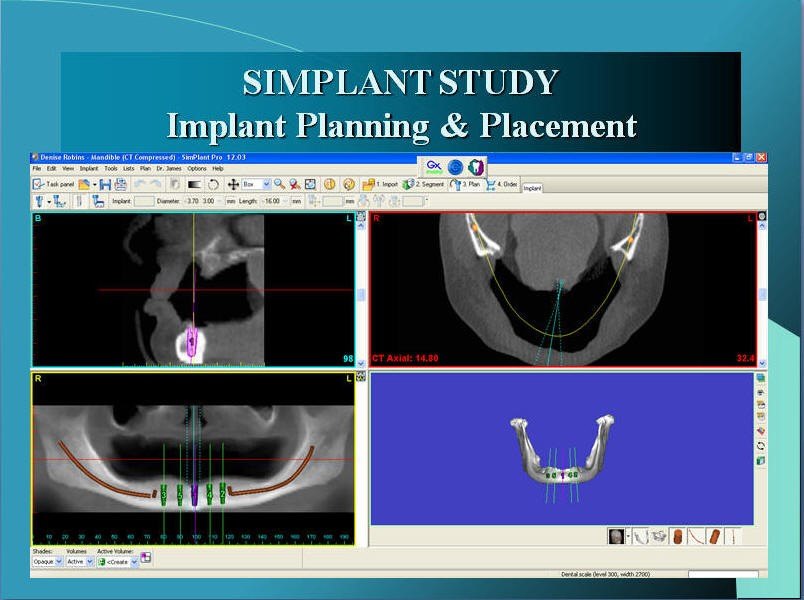 The 3-D CBCT Dicom File Needed for Diagnosis and Implant Placement Planning Is Transferred to the "Simplant" Implant Software for Pre-Surgical Planning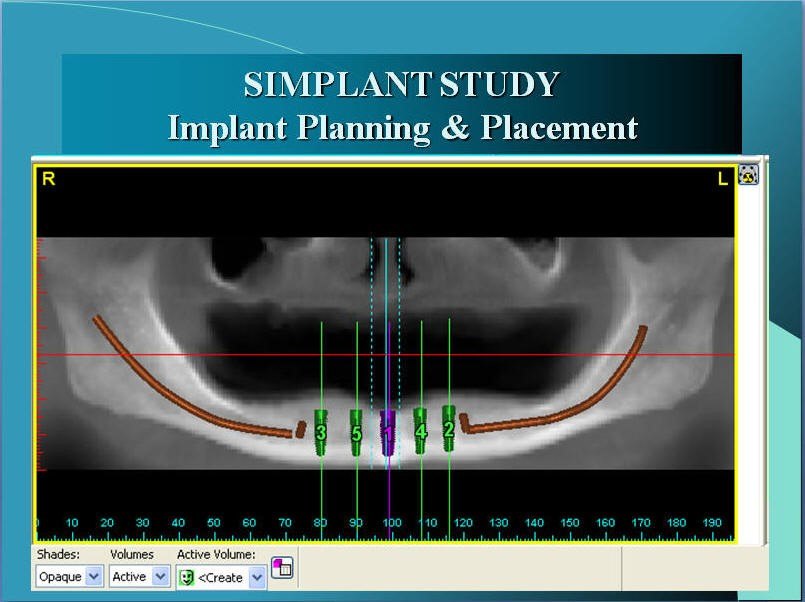 The 3-D CBCT Dicom File Needed for Diagnosis and Implant Placement Planning Is Transferred to the "Simplant" Implant Software for Pre-surgical Planning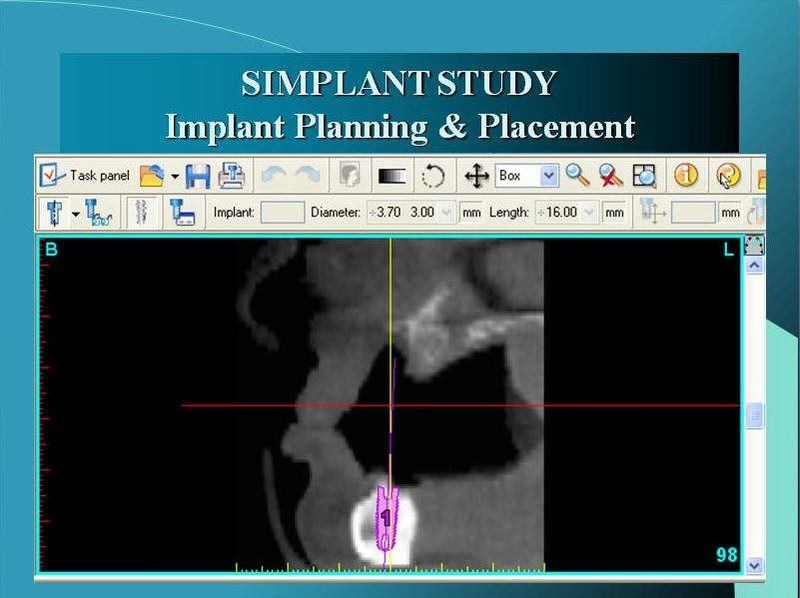 The 3-D CBCT Dicom File Needed for Diagnosis and Implant Placement Planning Is Transferred to the "Simplant" Implant Software for Pre-Surgical Planning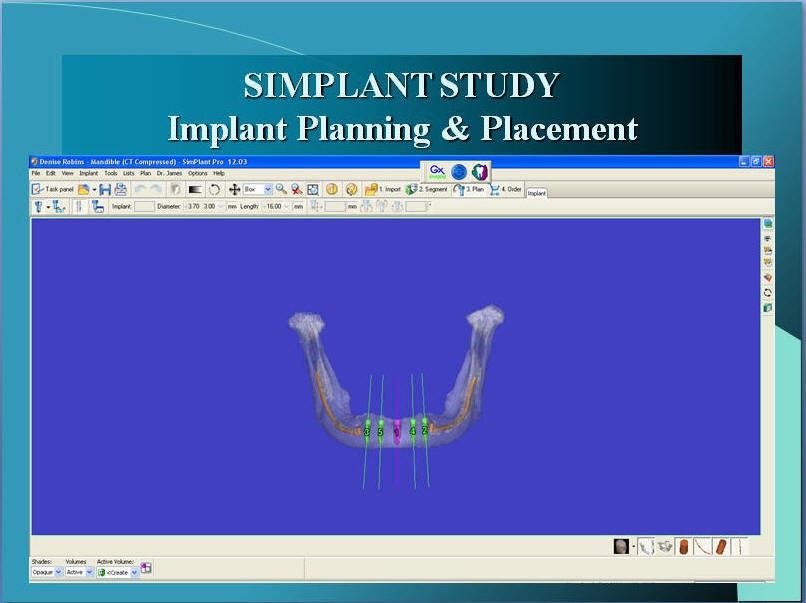 The 3-D CBCT Dicom File Needed for Diagnosis and Implant Placement Planning Is Transferred to the "Simplant" Implant Software for Pre-Surgical Planning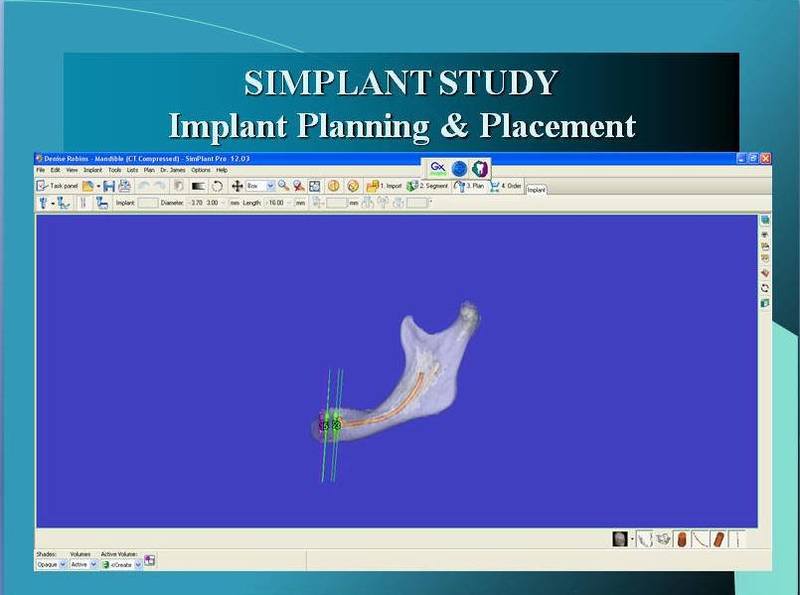 The 3-D CBCT Dicom File Needed for Diagnosis and Implant Placement Planning Is Transferred to the "Simplant" Implant Software for Pre-Surgical Planning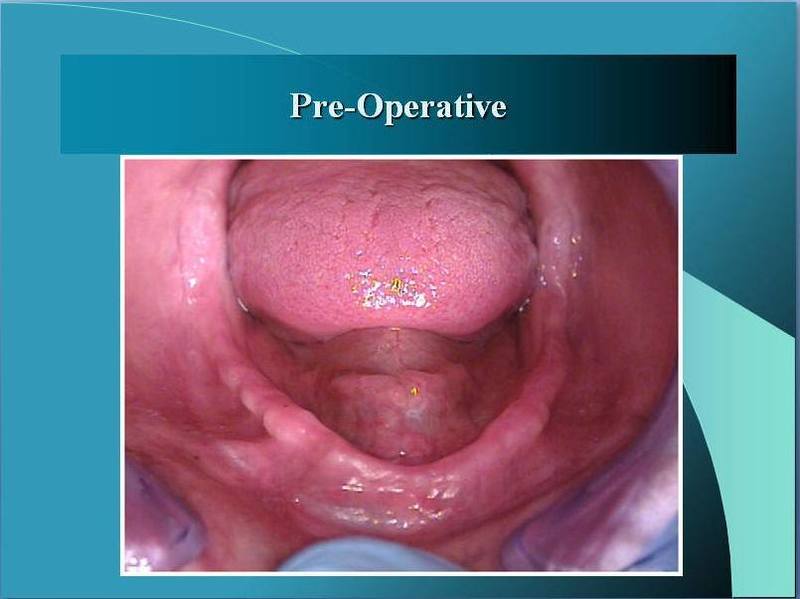 Pre-Operative Intraoral Photograph for Implant Placement Planning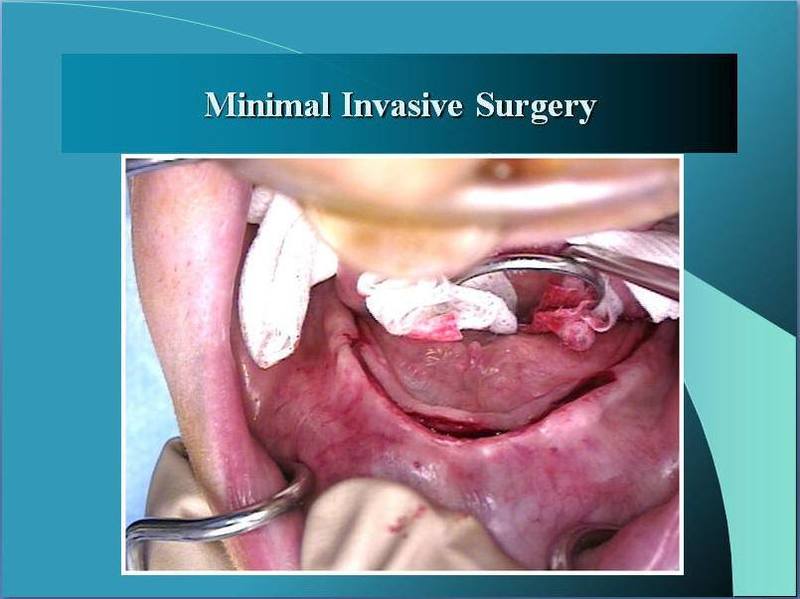 MIS: Minimum Invasive Surgery for Implant Placement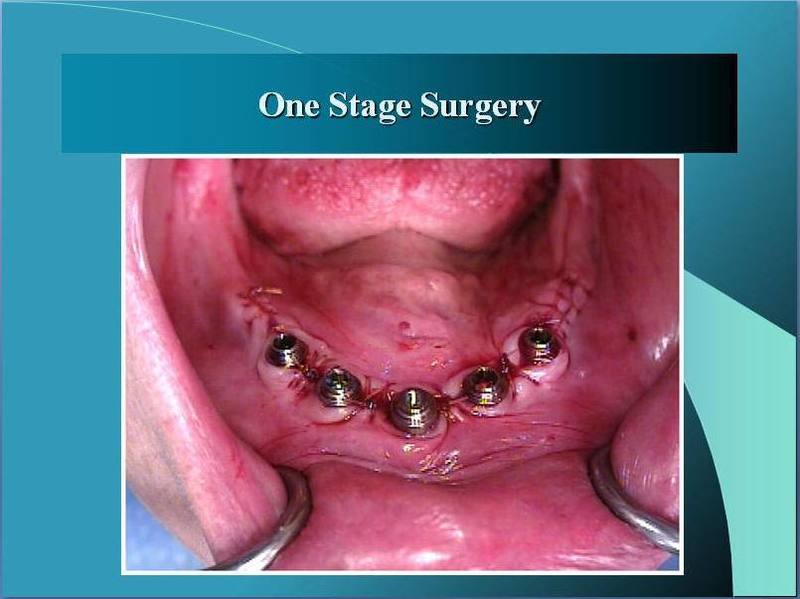 MIS: Minimum Invasive Surgery for Implant Placement "One-Stage Surgery"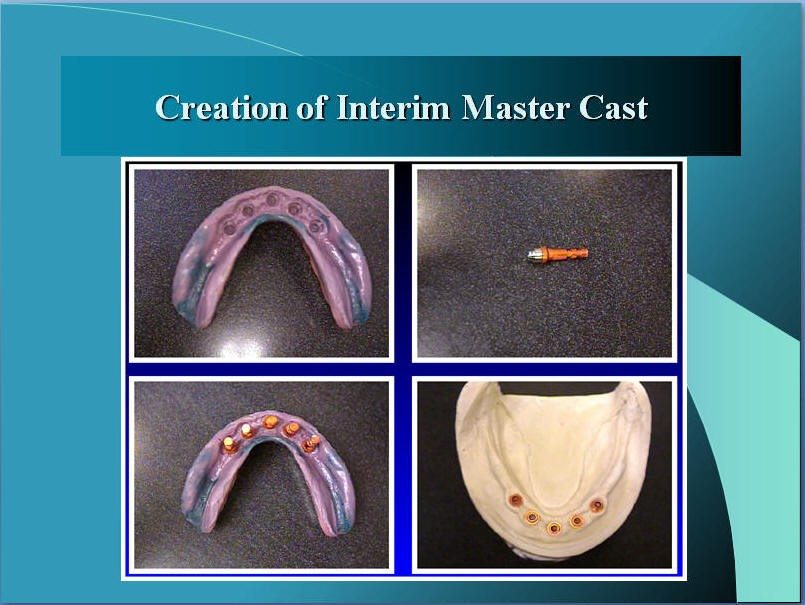 MIT: Minimum Invasive Technique for Creation of Interim Master Cast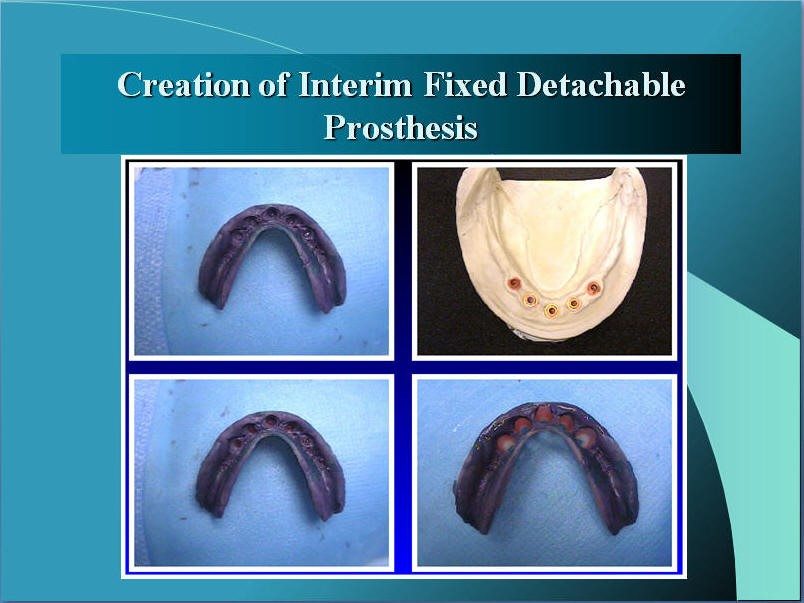 MIT: Minimum Invasive Technique for Creation of Interim Fixed Detachable Prosthesis for More Comfortable Healing and Function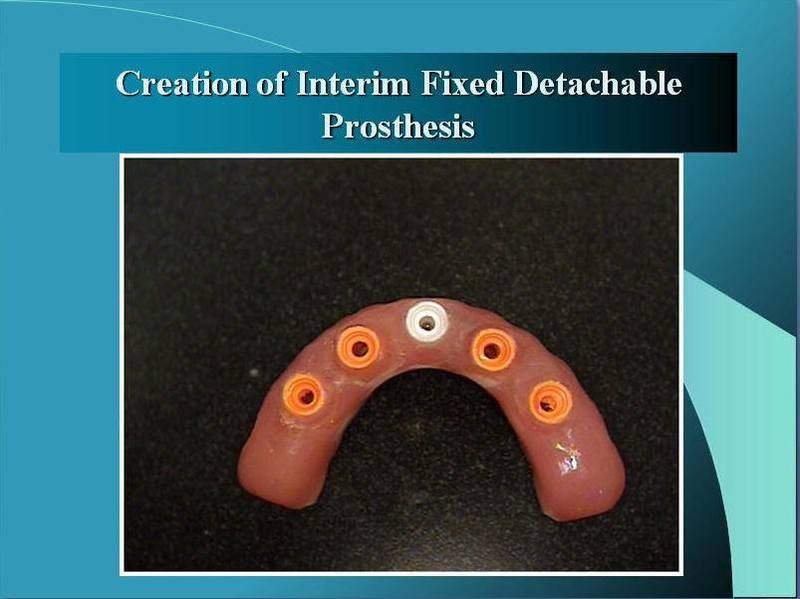 MIT: Minimum Invasive Technique for Creation of Interim Fixed Detachable Prosthesis for More Comfortable Healing and Function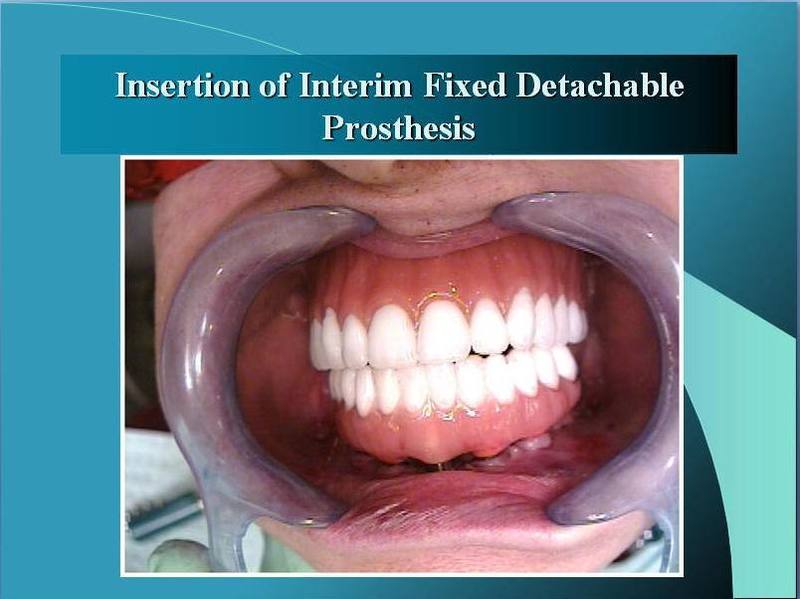 MIT: Minimum Invasive Technique for Creation of Interim Fixed Detachable Prosthesis for More Comfortable Healing and Function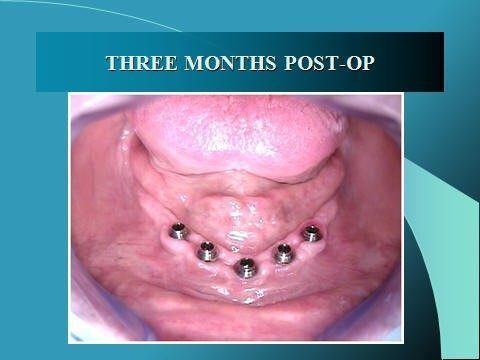 Three Months With Minimal Discomfort and Nearly Complete Function, Dramatic Healing and Integration of Implants for Construction of Definitive Prosthesis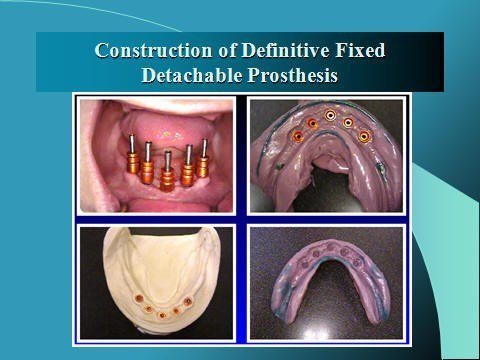 Three Months With Minimal Discomfort and Nearly Complete Function, Dramatic Healing and Integration of Implants for Construction of Definitive Prosthesis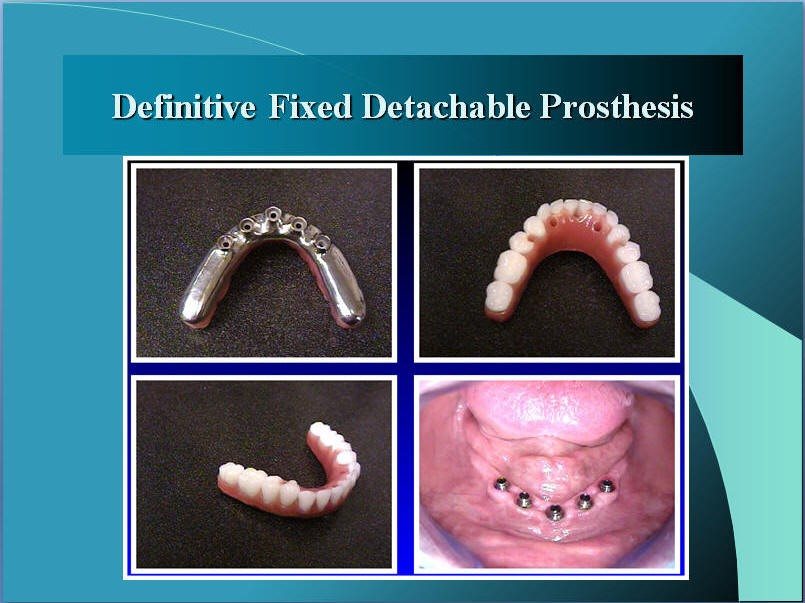 Three Months With Minimal Discomfort and Nearly Complete Function, Dramatic Healing and Integration of Implants for Construction of Definitive Prosthesis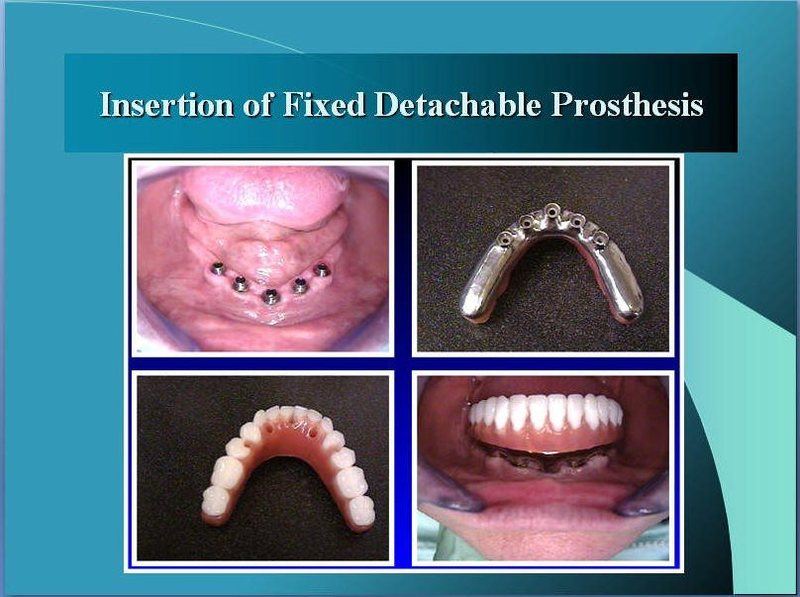 Composite Restorations Placed to Seal Screw Access of Implants of Fixed Detachable Definitive Prosthesis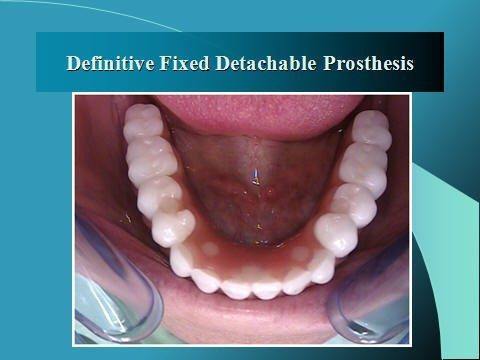 Composite Restorations Placed to Seal Screw Access of Implants of Fixed Detachable Definitive Prosthesis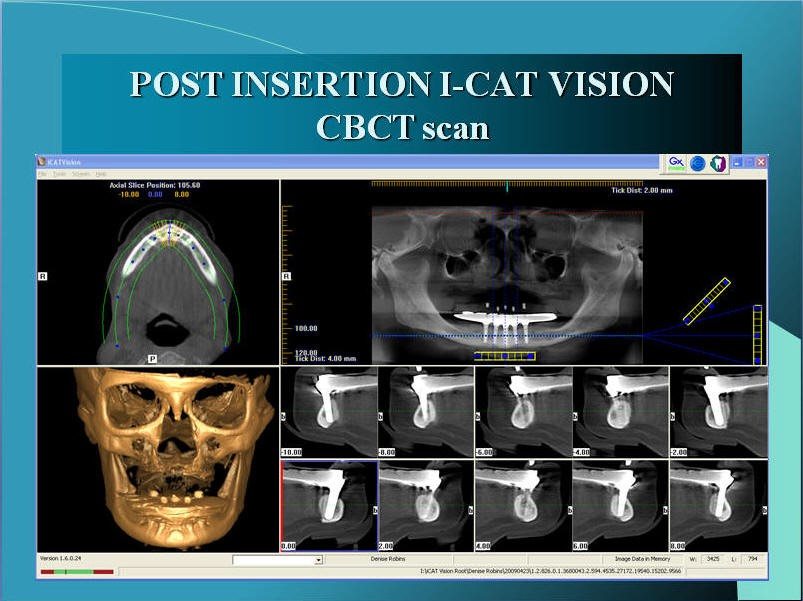 Post-Op CBCT Scan of Completed Treatment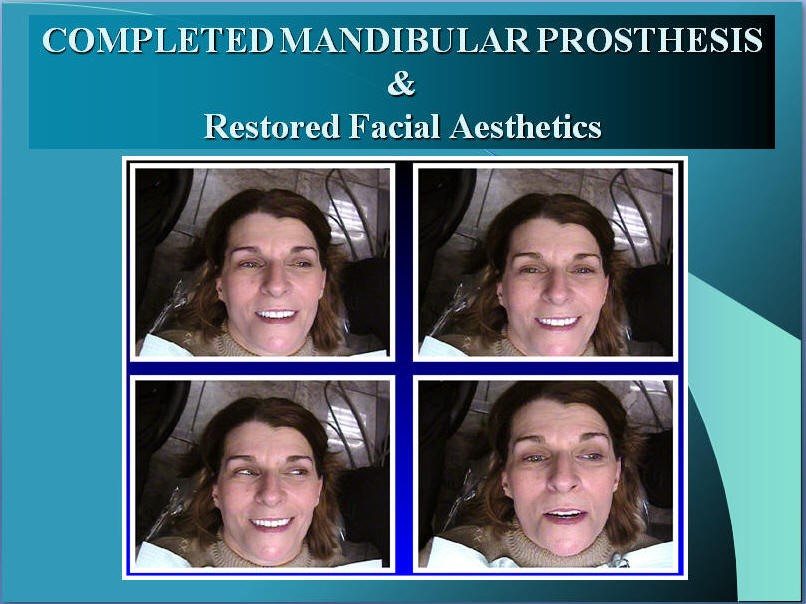 COMPLETED MANDIBULAR PROSTHESIS & RESTORED FACIAL AESTHETIC "TEETH TODAY"