All-ceramic crowns and veneers can be fabricated from either a refractory dye technique or pressed ceramic. While either fabrication technique can be a viable solution for most ceramic veneer cases, there are distinct advantages and disadvantages to both techniques. The key to aesthetic success remains largely in the artistic capabilities of the ceramist. Materials and techniques work differently in different hands. Therefore, it is imperative to build a relationship with the laboratory that suits your needs both functionally and aesthetically. Sending preoperative, preparation and provisional photographs and study models as references will provide the best chances of creating the smile envisioned by you and the patient.
We invite you to contact Reconstructive and Implant Dental Center at 913-534-8801 to learn more about laboratory-created all-ceramic crowns and veneers in Overland Park, Kansas, and book a visit with our prosthodontist, Dr. EDward M. Amet.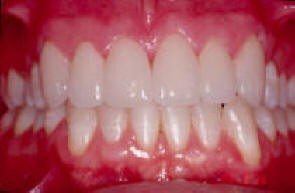 Fig 1. Feldspathic Porcelain Is Built up on a Refractory Model Using Internal Modifiers, Body and Enamel Powders. A More 3D Appearance and Control of Color Results. The Technique Is More Demanding and the Laboratory Fees Are Higher.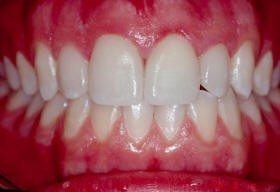 Fig 2. Pressed Ceramic Veneers Are Fabricated by Waxing the Veneer on the Master Dye, Investing, and Pressing Into Ceramic. Surface Coloring and Minimal Cutback for Incisal Porcelains can Be Done. The Technique Is Simpler and the Laboratory Fees Are Less.