ALL CERAMIC VENEERS & CROWNS
An approach to improved facial and tooth appearance is with thin porcelain cosmetic veneers and all-ceramic crowns. This would be indicated in cases where extensive wear or existing tooth position or fillings would not be improved by tooth bleaching. Many times, there might be rotations or defects that create shadows with lack of harmony. These can be corrected by applying porcelain veneers to those teeth to create a more symmetrical arrangement. Whenever veneering is done, designing the final shapes of the teeth with computer and laboratory planning prior to treatment is important. All-ceramic crowns are indicated when veneers cannot be applied and aesthetic results are needed. The tooth preparation is more technically demanding than with conventional porcelain-fused-to-metal-crowns, as is the cementation procedure.
We encourage you to contact Reconstructive and Implant Dental Center today at 913-534-8801 to learn more about veneers in Overland Park, Kansas, and book an appointment with our prosthodontist in Overland Park, Kansas.
CASE 1:
CORRECTION OF DEVELOPMENTAL DEFECTS WITH PORCELAIN VENEERS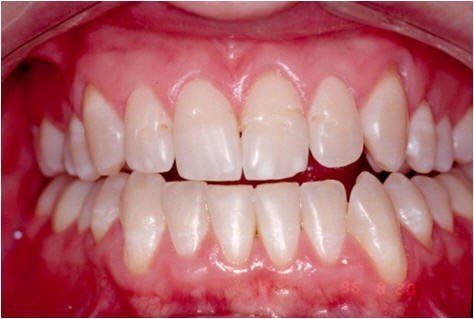 Pre-Op Photographs Displaying Defects With Rotated Teeth and Uneven Shape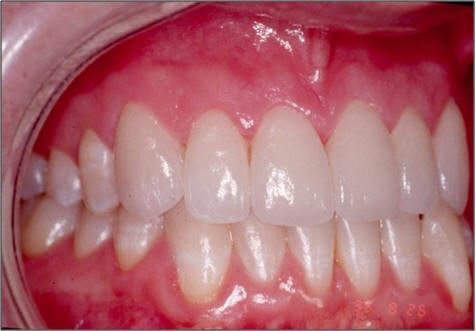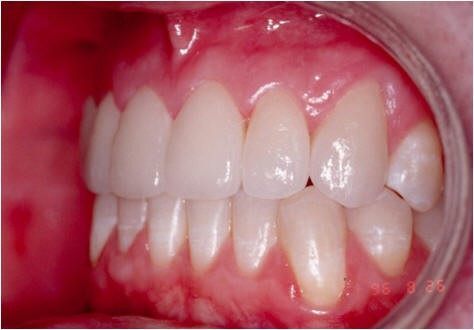 Lateral Views of Veneered Upper Teeth Showing Harmonious Natural Appearance

CASE 2:
CORRECTION OF AN EXISTING PFM CROWN WITH ALL-CERAMIC CROWN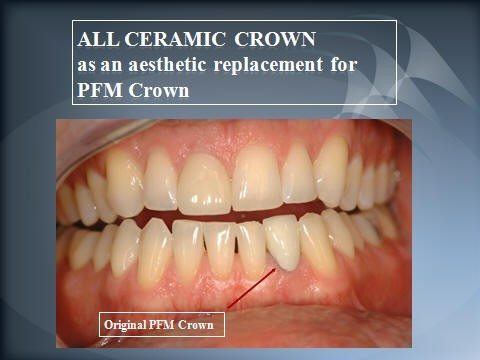 Pre-Operative Photograph Displaying Defective Aesthetic Lower Anterior Crown Appearance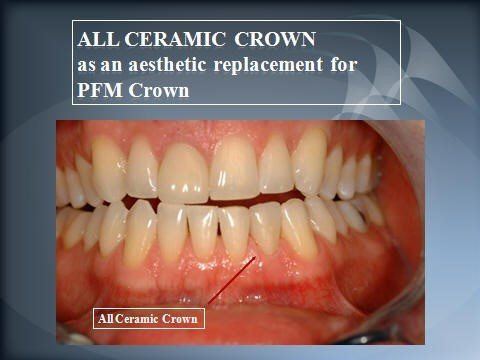 Post-Operative Photograph of Teeth Showing Harmonious Natural Appearance