POST & CORE RESTORATIONS FOR ANTERIOR CROWNS
Many times in prosthodontic or restorative dentistry, there will be a need for missing tooth structure to be replaced in order for the anterior or posterior crown restoration to have adequate retention. This post and core procedure enables the crown to stay firmly attached to the tooth for an excellent restorative result.
For more information about post and core in Overland Park, Kansas, and to schedule a visit with Dr. EDward M. Amet, our prosthodontist, contact Reconstructive and Implant Dental Center at 913-534-8801 today.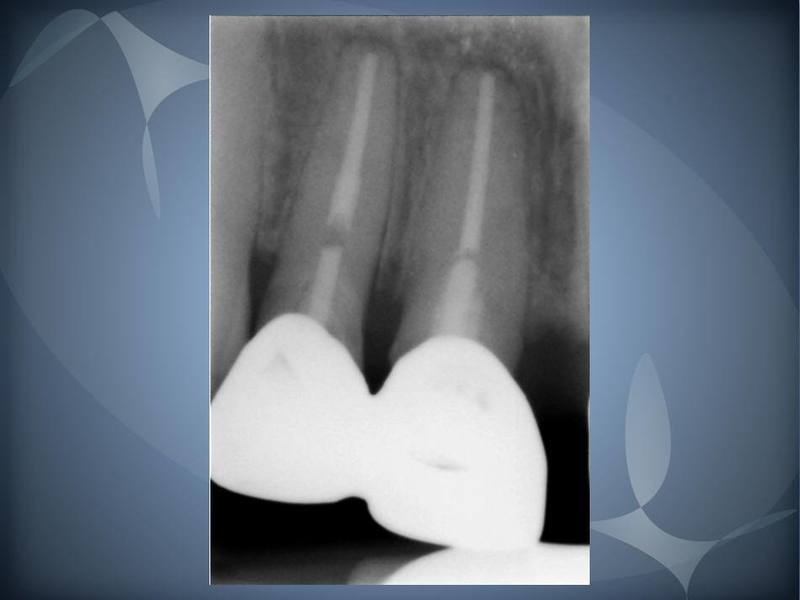 Pre-Operative Radiographs of defective Post & Core Restorations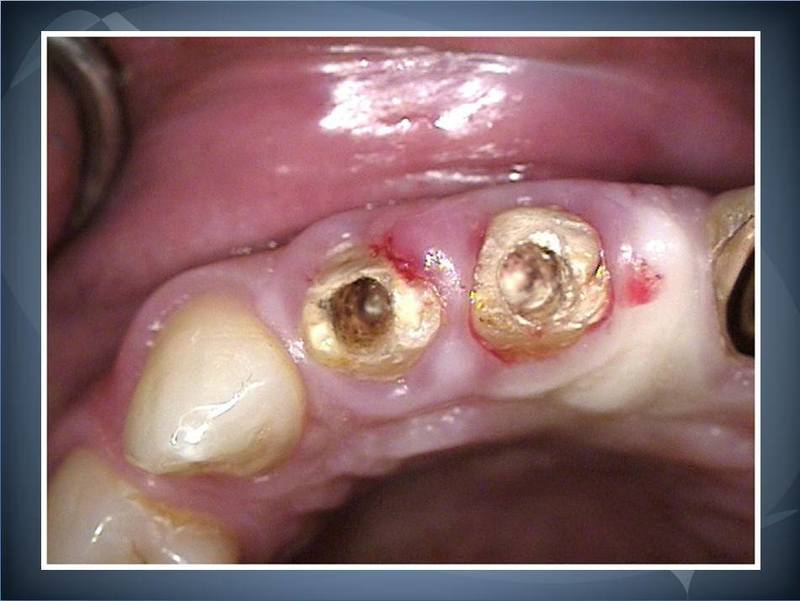 Defective Post & Core Restorations Removed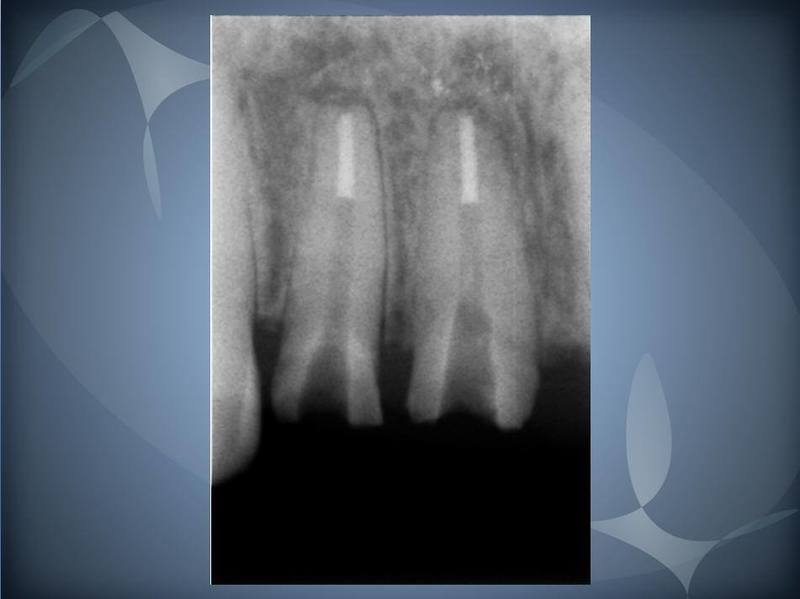 Adequate Length Created for New Post & Core Restorations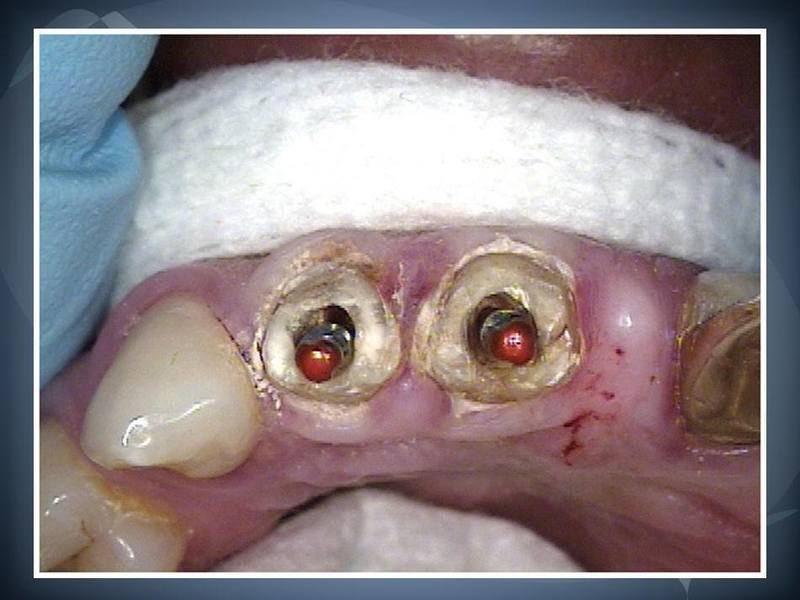 Initial Try-in and Fit of New Posts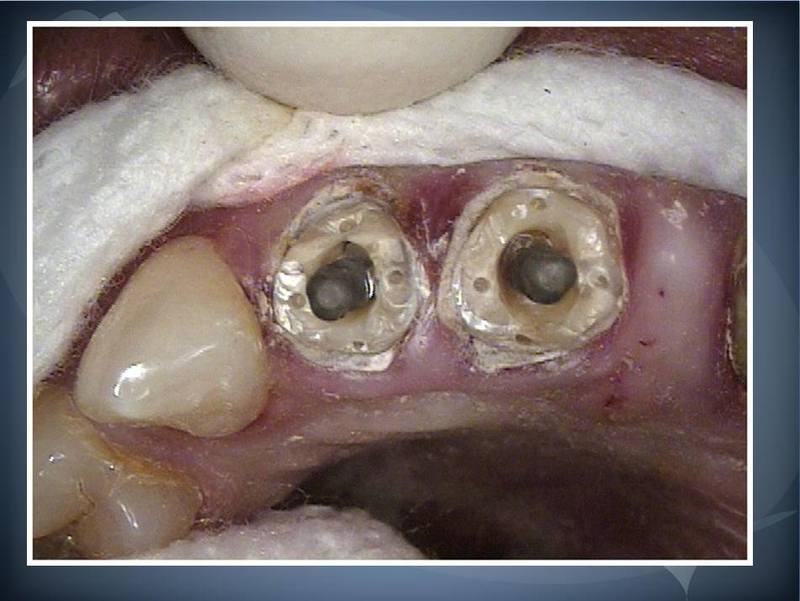 New Posts Cement-In and Pin Preparations Initiated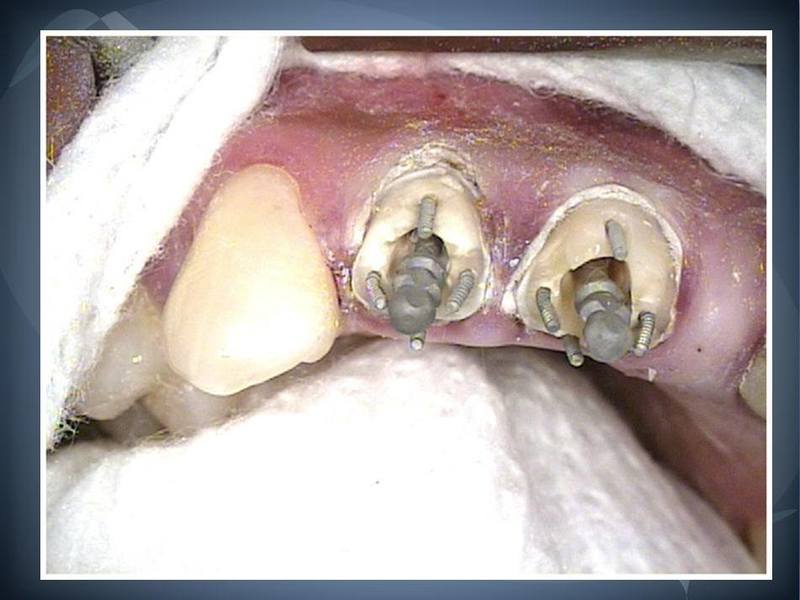 New Posts and Pins in Place With Micro-Abration Completed & Teeth Ready for Dentin Bonding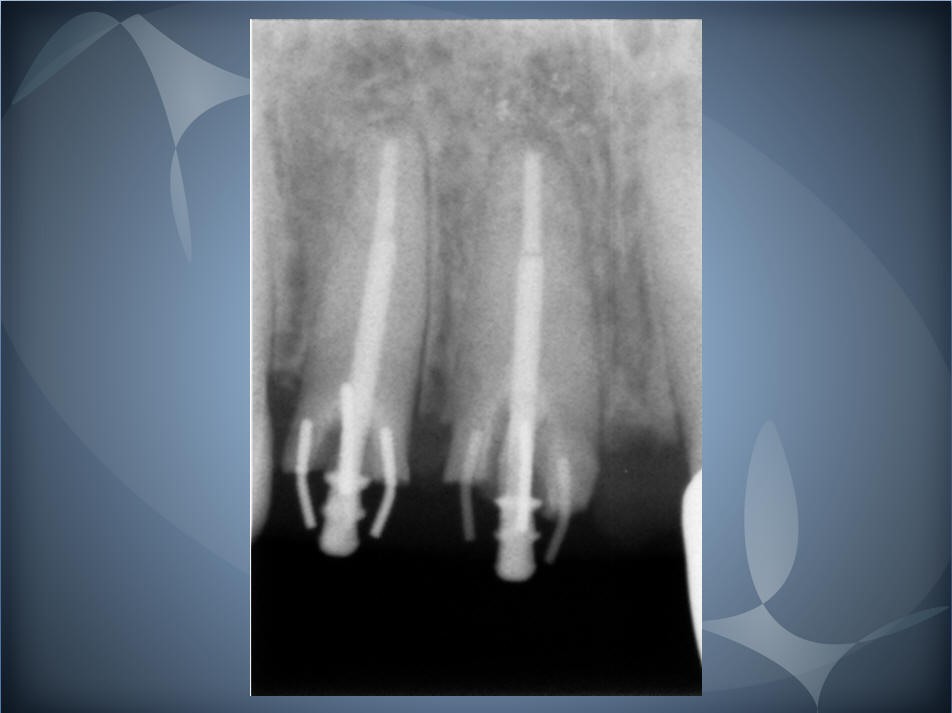 Radiographic Verification of Seated Posts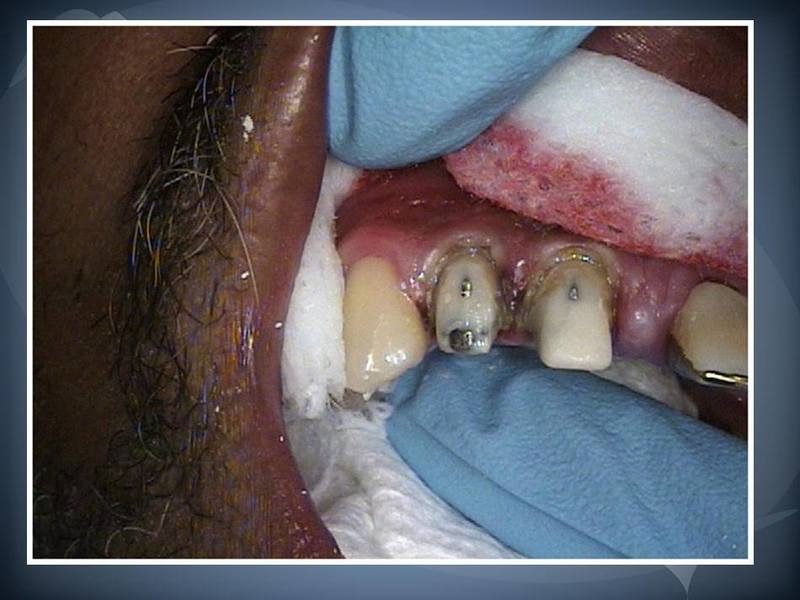 Completed Post & Core Restorations