THE SINGLE DENTAL IMPLANT WITH CUSTOM ABUTMENT AND CROWN
Restoring a Congenitally Missing Tooth With a Dental Implant.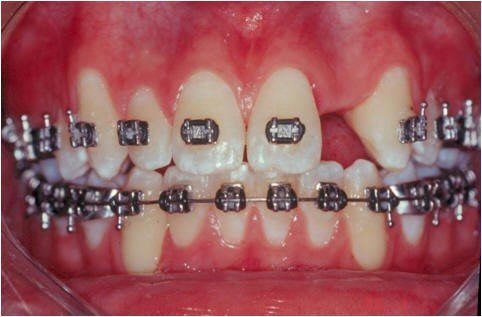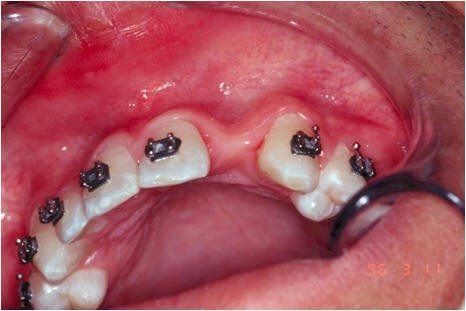 Fig. 1: An Example of a Treatment Needed for a Single Implant to Replace a Missing Lateral Incisor.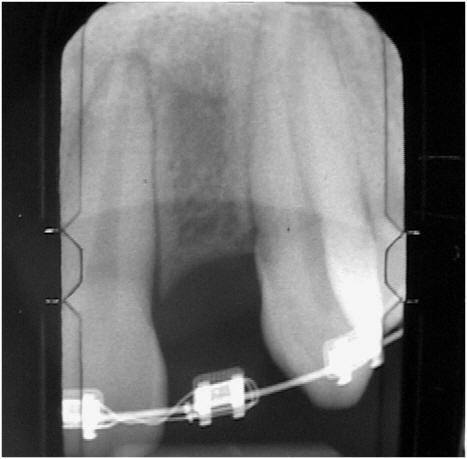 Fig 2: Pre-Operative Radiograph.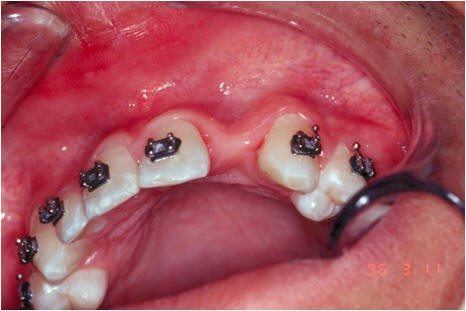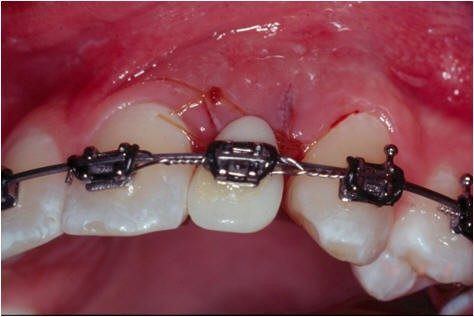 Fig. 3: Naturally Occurring Concave Appearance Is Result of Missing Tooth. Fig. 4: Temporary Replacement of Missing Tooth During Patient's Active Orthodontic Treatment. The Restored Tissue Contours Are the Result of Bone Expansion With Implant Placement.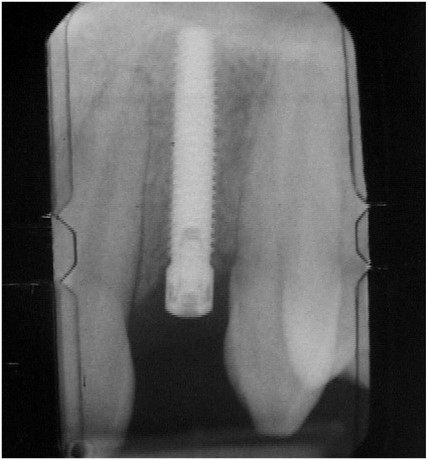 Fig. 5: Post-Operative Implant Placement Radiograph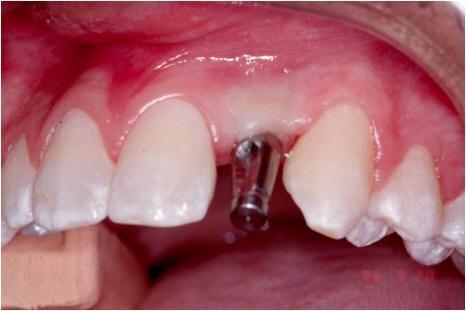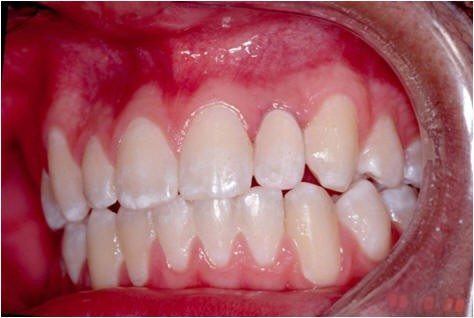 Fig. 6: Normal Healing Process With Rebuilt Ridge and Implant Ready to Be Restored. Figure 7: Custom-Fabricated Abutment With Provisional Restoration Gives Patient Full Function and Time to Evaluate the Appearance Before the Final Crown is Constructed.
Changes in Appearance and Function Can Easily Be Made at This Time and Evaluated Before the Final Restoration Is Made.