"Classic"
1. All teeth missing.
2. Advanced bone loss mandible.
3. Long-term use of complete dentures.
4. OVD less than ideal, needs to change.
5. Facial aesthetics needs improvement.
TREATMENT GOALS: RECONSTRUCTION OF THE SEVERELY ATROPHIED MANDIBLE
• Single-stage surgical approach for implant placement with grafting and immediate implant-loading with transitional prosthesis.
• Bone regeneration utilizing banked cancellous bone from human cadaver vertebra with Platelet Rich Plasma and Minimal Invasive Surgical technique.
• Patient always has prosthesis (teeth) during healing for function & aesthetics.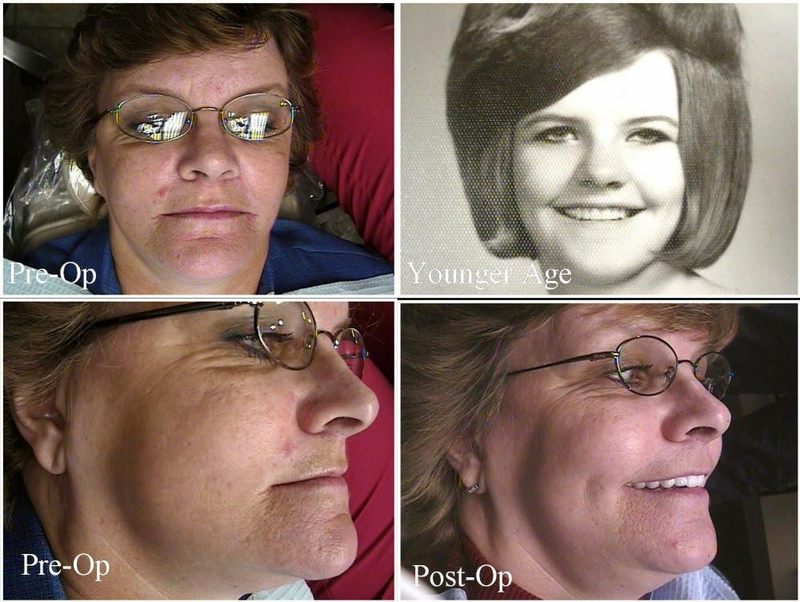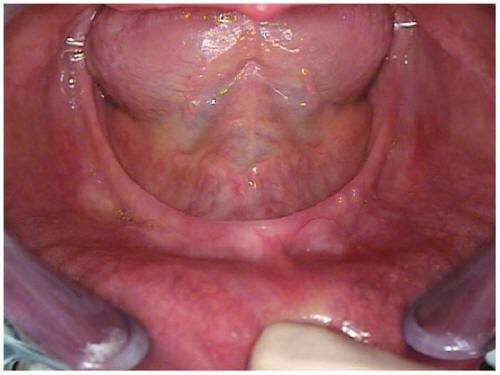 Pre-Op Photograph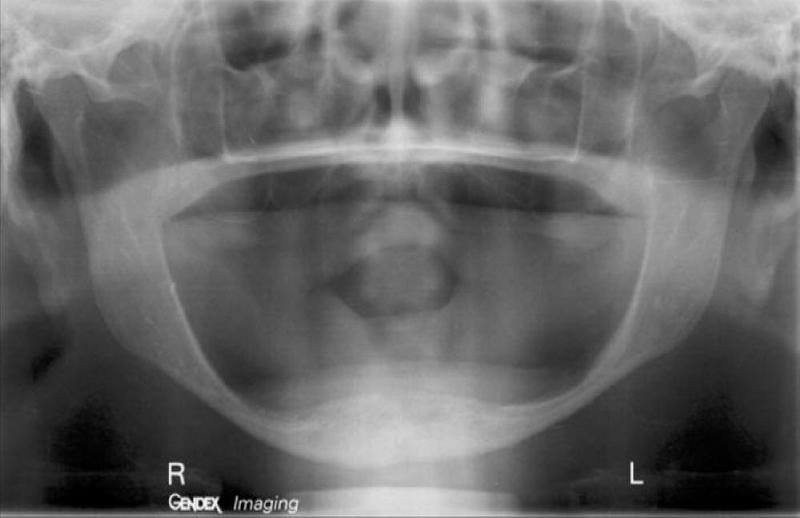 Pre-Op Radiograph With Less Than 5mm Remaining Posterior Basal Bone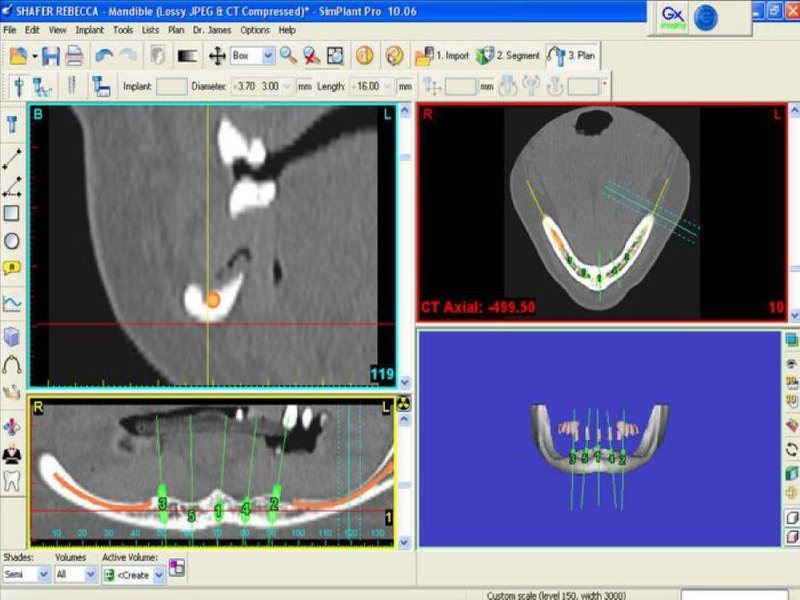 Pre-Op CT Scan Simplant Overview Study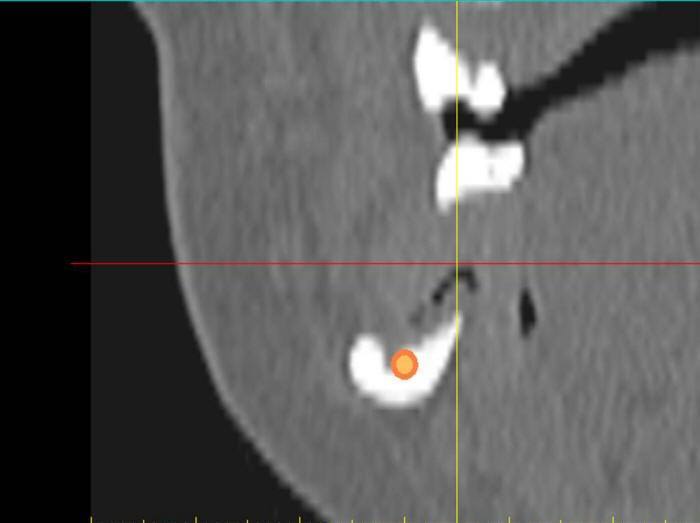 Pre-Op CT Scan Cross Sectional View 4.5mm Mandible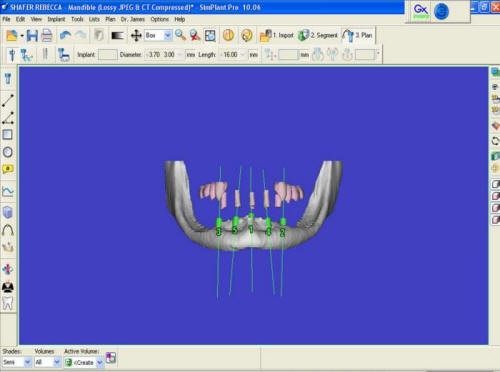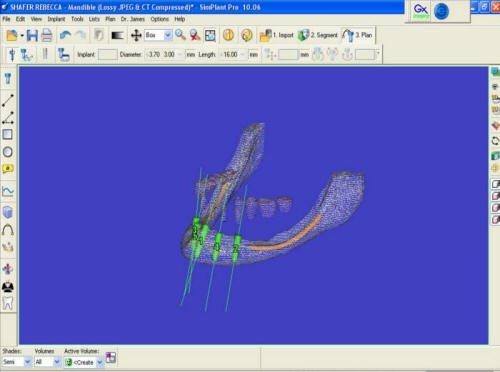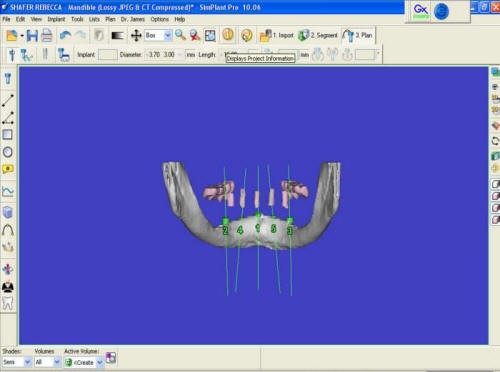 Pre-Op 3D Moveable Translucent Image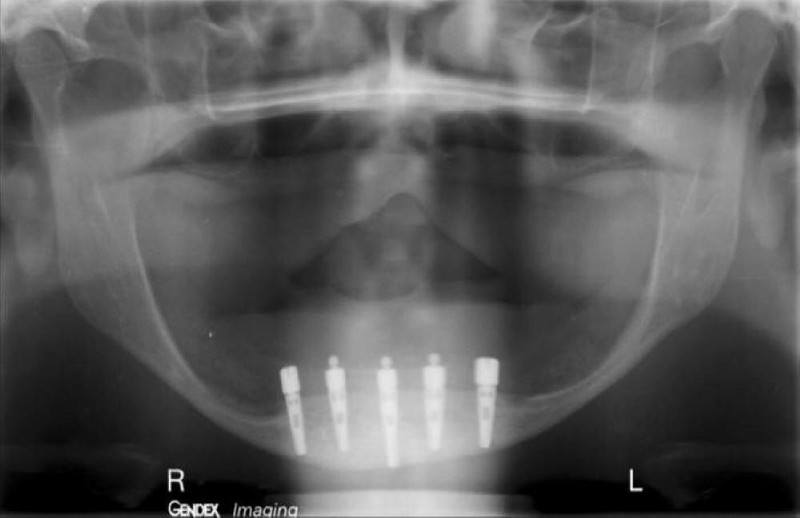 Post-Surgery Radiograph With Immediate Implant Placement and Bone Graft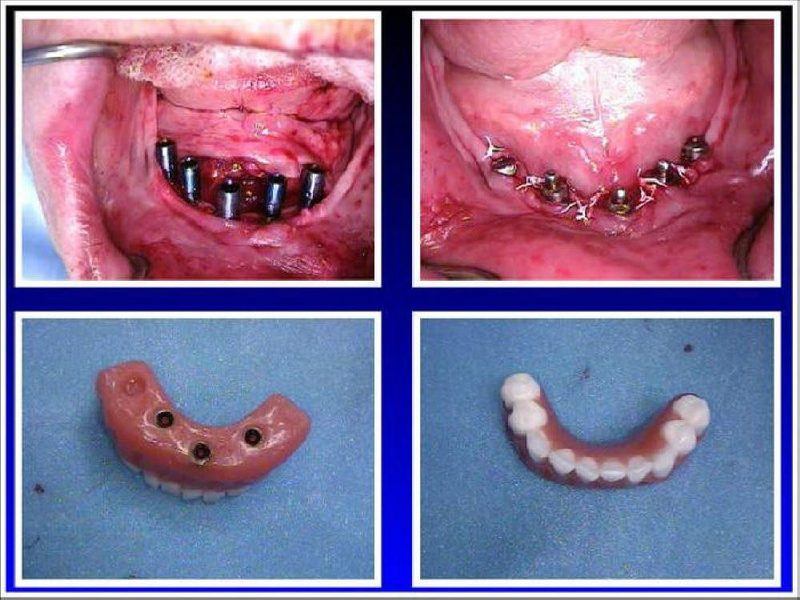 Immediate Post-Op Suturing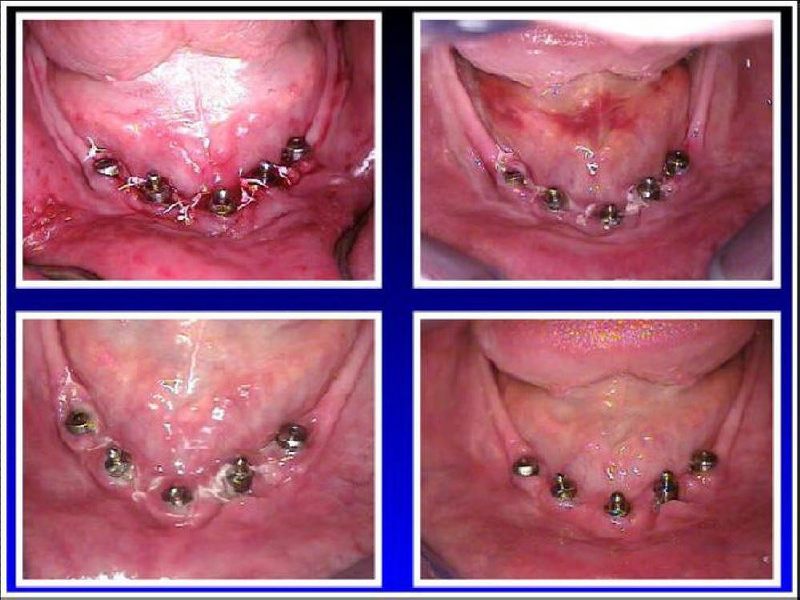 Day of Procedure, 1wk, 2wk, 3wk Post-Op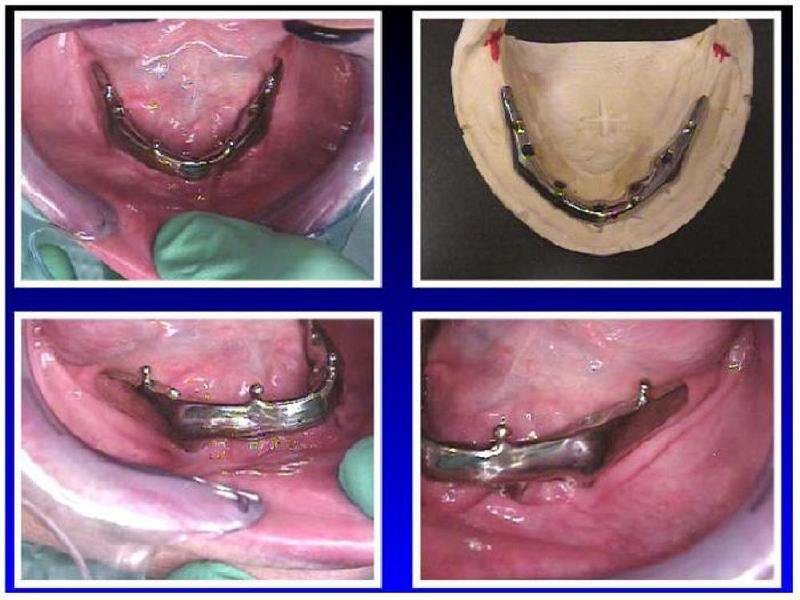 4th Week Post-Op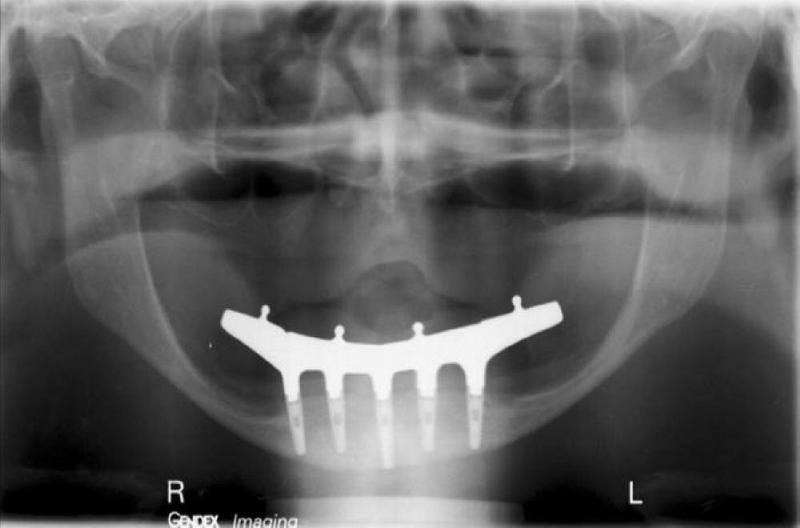 Three Months Post-Op Radiograph Completed Bar/Overdenture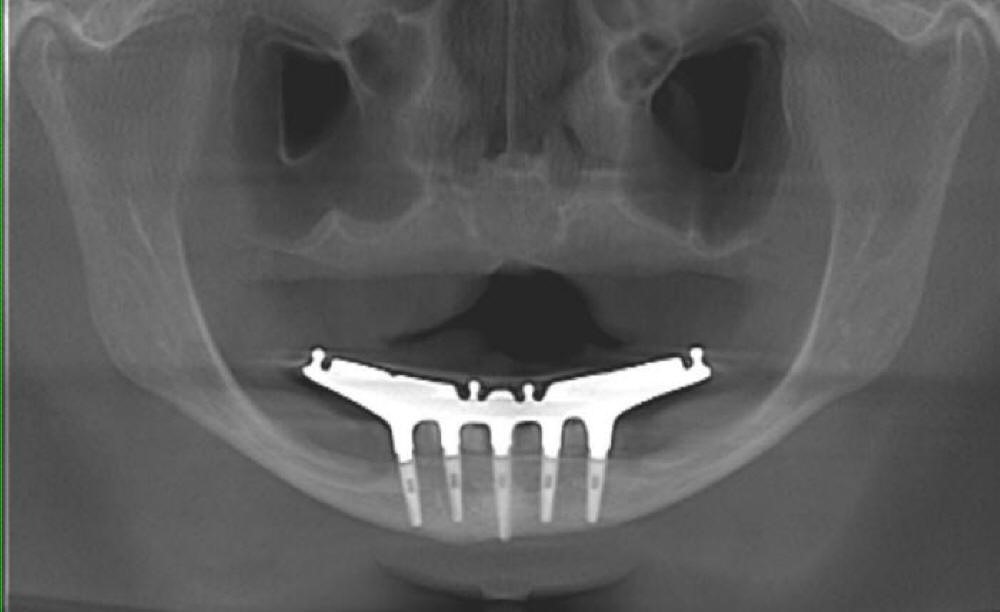 Twelve Months Post-Op Radiograph Completed Bar/Overdenture 6-7mm Mandibular Bone c Regeneration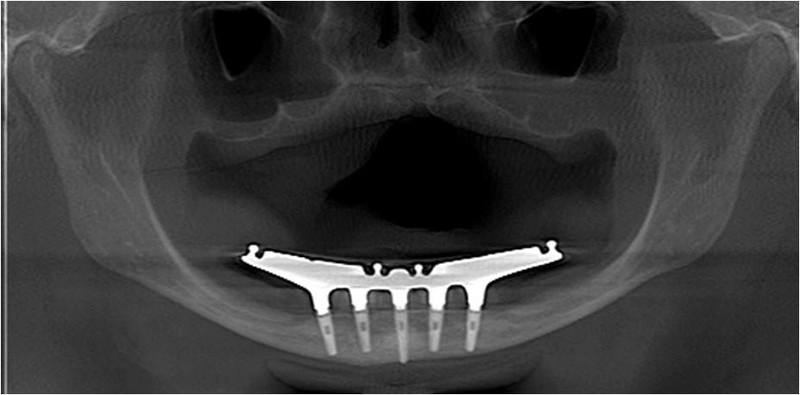 Post-Op Radiograph Bar/Overdenture Twenty-Four Months Mandibular Bone 12.0mm 8.0mm Bone Regeneration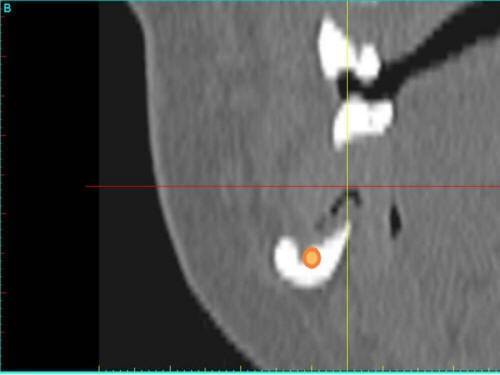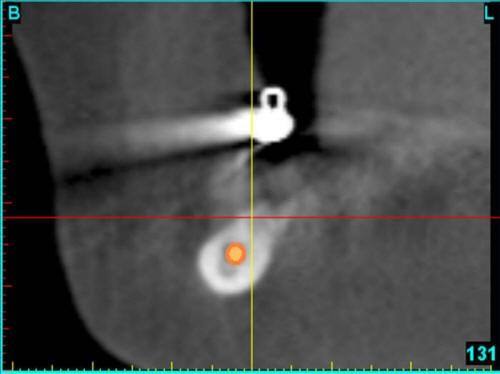 4.5mm Mandible

Pre-Op CT Scan Cross Sectional View

10.5mm Mandible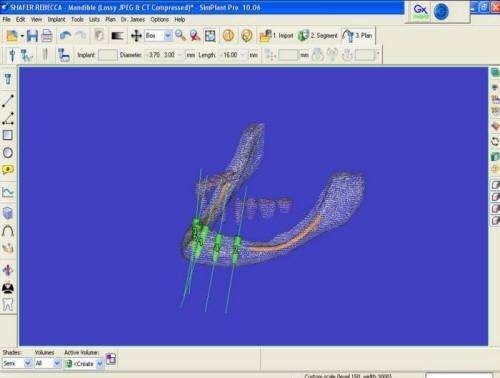 Pre-Op CT Scan 3D View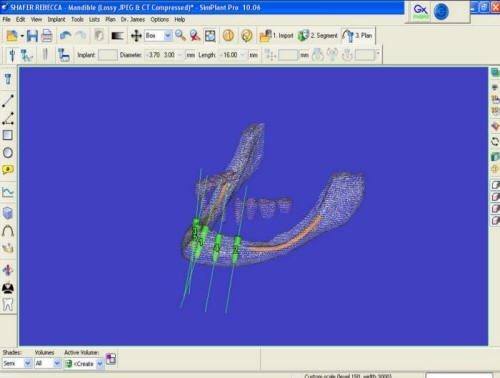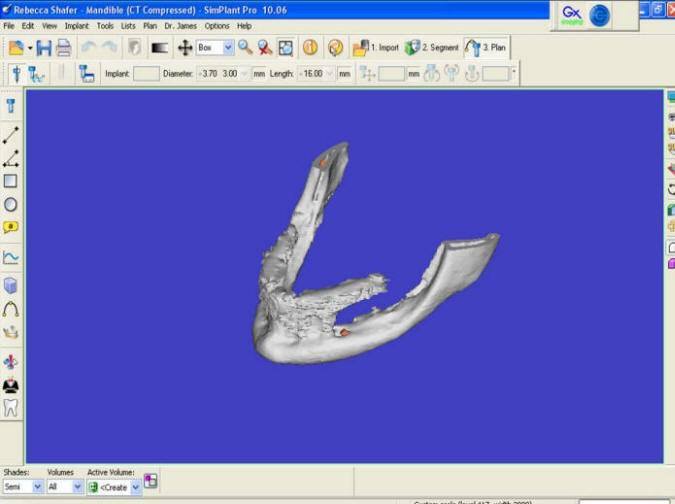 Pre-Op and Post-Op CT Scan 3D View — BONE REGENERATION 1 Year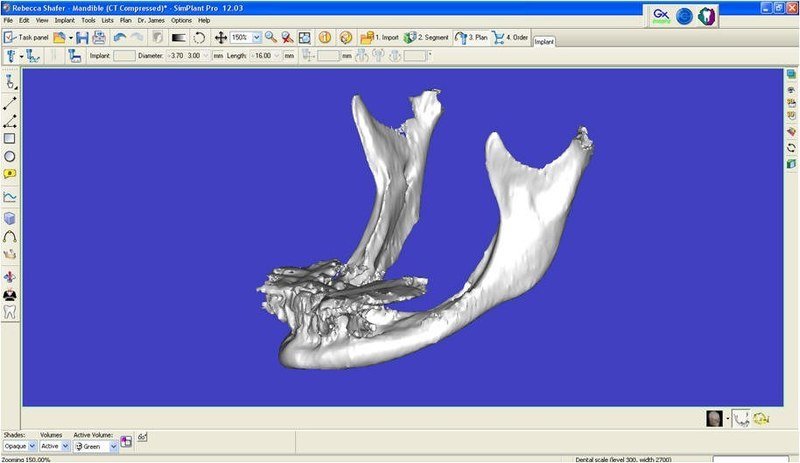 24 Months 3D Moveable Translucent Image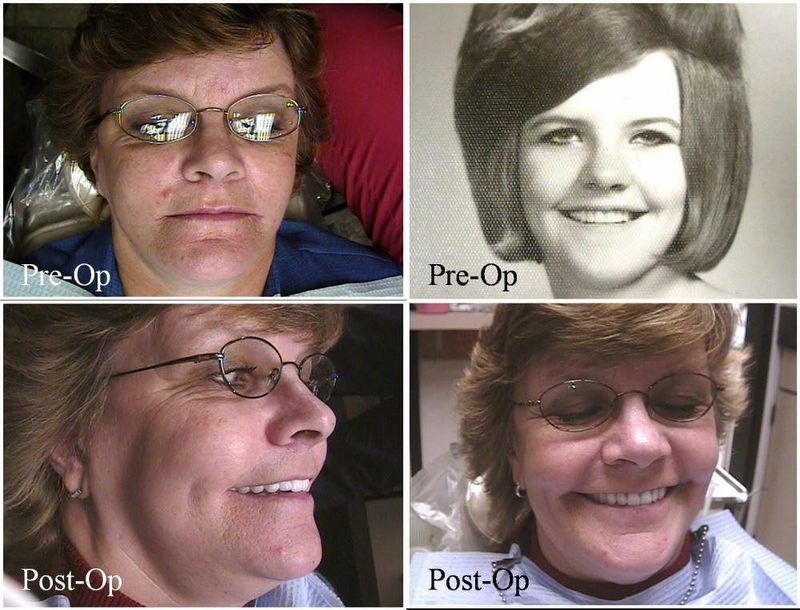 IMMEDIATE Changes in Facial Aesthetics and Function